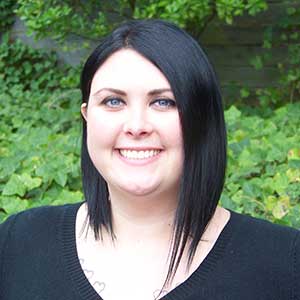 Patient Care Coordinator
A Little About Me: I started out going to school for dental assisting but during my extern, I realized I enjoyed working up front with patients. I have been in the dental field for over 5 years. I have always been passionate about working with children, which is why my partner and I became certified therapeutic foster parents. It is a lot of work but so rewarding when you are able to see these little minds grow and learn. I enjoy spending time with my family and traveling to New Orleans where some of my family lives.
I Love Dentistry Because: When I went to dental assisting school I went in hopes to work for a pediatric office because of my love for children. It is such a joy seeing kiddos come in excited to see us. I also enjoy working with parents and helping make their experience as smooth as possible. We want our patients to enjoy coming to the dental office and to be excited about taking care of their teeth.
At Nelson Pediatric Dentistry & Orthodontics: I am the patient care coordinator. I am the first person you see when you walk in and I will make sure that at the end of your appointment you have all your appointment's scheduled and feel satisfied with your care.